3D Printing Systems
RD-T20
MASSIVE BUILD VOLUME
RD-T20 is REV3RD's first innovative medium-format 3D printing machine. With a volume of 600x900x1200 mm, it is able to print very large industrial parts. It is an effective and affordable solution to create geometrically complex products, and it is useful for full-scale applications that smaller printers cannot fulfil.
Get a quote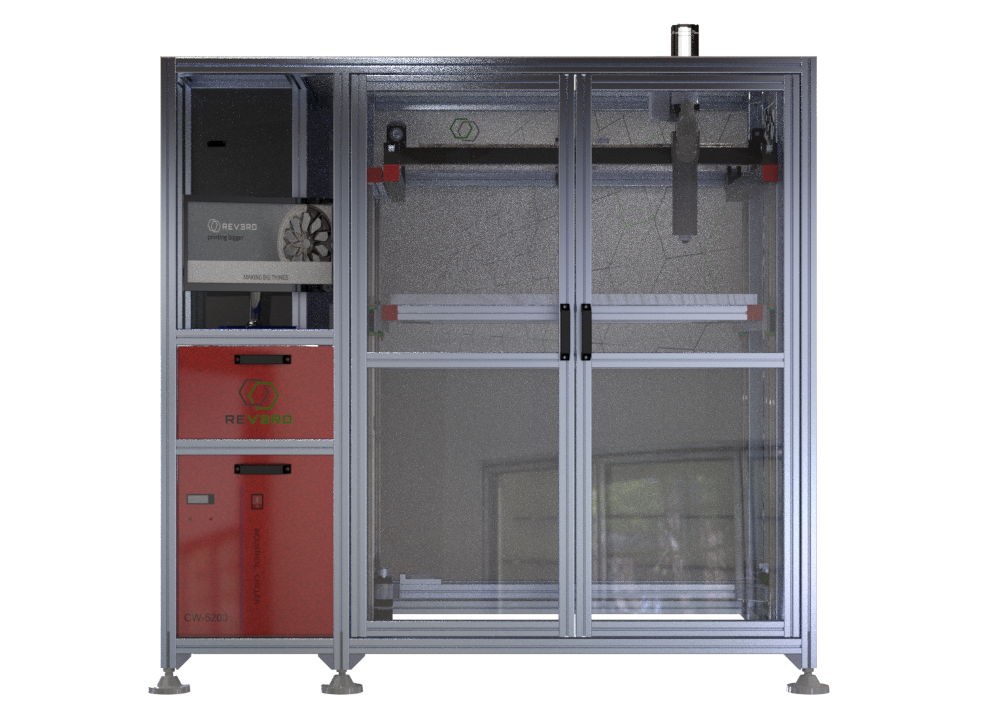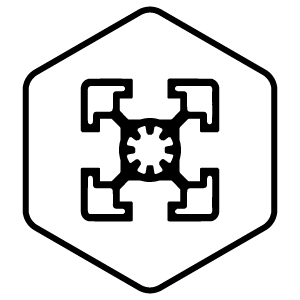 The frame
Safe and solid
Alu 4545 profiles are synonymous with solidity and industrial design. Users can easily upgrade the flexible frame with further options. Smaller moving parts are enclosed and the portal's motion is protected by two doors with switches that guarantee the operator's safety.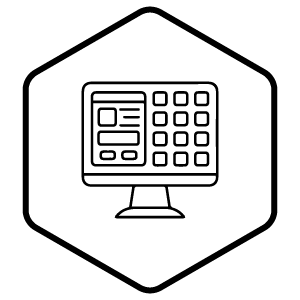 Graphical User Interface
Fast and precise
Intuitive touch user interface, enabling lots of new features, such as remote load and print progress check via webcam, resume print after power failure and many more. Convenient open source platform that can be upgraded with every new feature.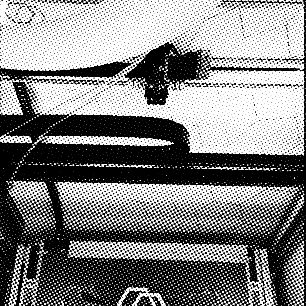 Pellet Extruder
The Pellet Extrusion System consists of one high-flow pellet extruder. The number and types of materials that can be 3D printed are also greatly expanded, enabling the use of custom compounded materials ranging, from very soft rubber plastics to strong, high-temperature or carbon-fiber filled plastics.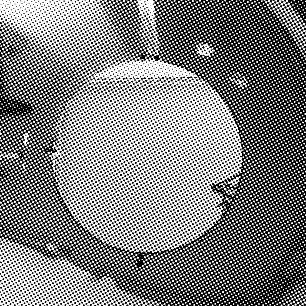 Pellet Dryer
This system is necessary to remove moisture and avoid faulty parts when printing hygroscopic compounds.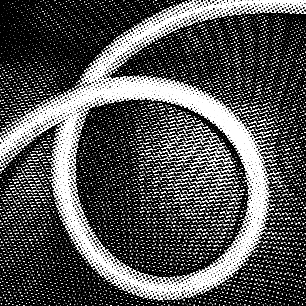 Pellet Feeding System
In-built sensors will pause the printing process in case of an empty bulk source. An automatic venturi charger feeds the extruder's head with granules from a bulk source or from the dryer to allow 24/7 printing.
Technical Specifications
RD-T20
| | |
| --- | --- |
| PARAMETER | VALUE |
| Build volume | x 900, y 600, z 1200 mm |
| Extruder type | pellet extruder RD-M10 |
| Pellet dimension | 3.0mm commercial resin pellets |
| Nozzle diameter | from 3.0 to 10.0 mm |
| Max extruder temperature | 500 °C |
| Layer height | from 0.1 to 2.5 mm |
| Monitoring | webcam |
| Max acceleration | up to 400 mm/s2 |
| Position repeatibility | +-0.1 mm |
| Max bed temperature | 80 °C |
| Printer dimension | x 1880, y 1000, z 1882.45 mm |
| Weight | 400 kg |
| Connectivity | USB, LAN, WiFi |
| Power (1-3 PH) | chiller: 1.2 kW – dryer: 3.5 kW – printer: 3.5 kW |
| | |
| --- | --- |
| PARAMETER | VALUE |
| Build volume | x 900, y 600, z 1200 mm |
| Extruder type | filament extruder |
| Filament diameter | 3.0mm |
| Nozzle diameter | from 0.4 to 2.0 mm |
| Max extruder temperature | 500 °C |
| Layer height | from 0.1 to 1 mm |
| Monitoring | webcam |
| Max acceleration | up to 400 mm/s2 |
| Position repeatibility | +-0.1 mm |
| Max bed temperature | 80 °C |
| Printer dimension | x 1880, y 1000, z 2000 mm |
| Weight | 400 kg |
| Connectivity | USB, LAN, WiFi |
| Power (1-3 PH) | chiller: 1.2 kW – dryer: 3.5 kW – printer: 3.5 kW |