Pellet Extruder
RD-M10
NEXT-GEN PELLET EXTRUDER
The RD-M10 is a next-generation high-flow plastic and light weight pellet extruder. It was designed to 3D print components of one m³ and more, as fast and cost-effective as possible. It can be combined with robotic or machine systems. RD-M10 is able to output up to 9.6kg of material per hour.
Now in Pre-Order – Shipping Q3 2021
Pre-order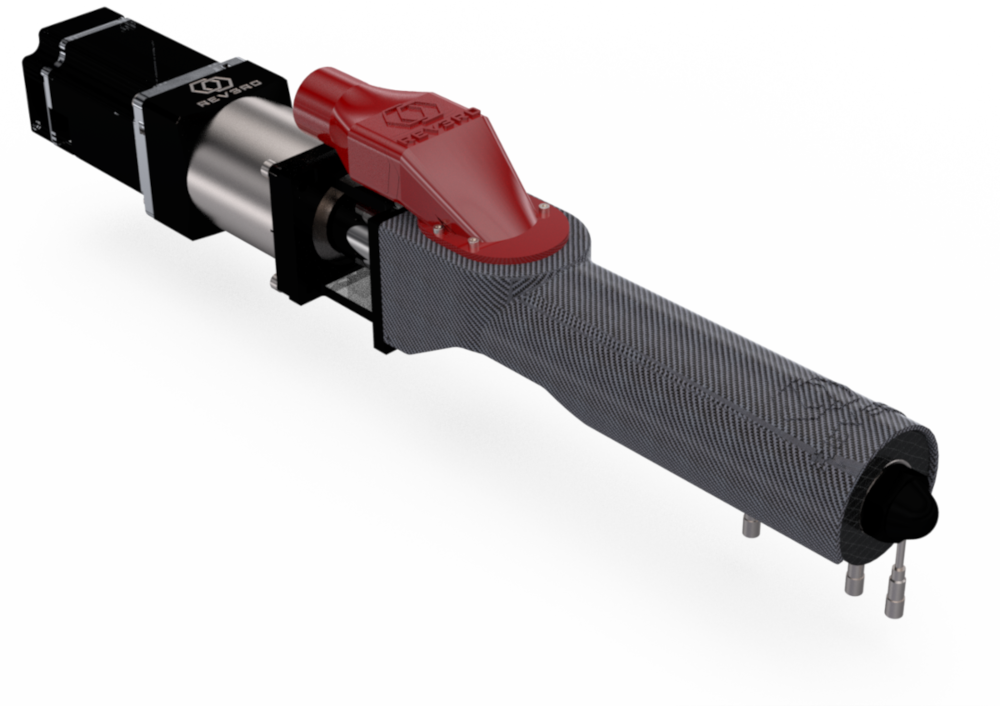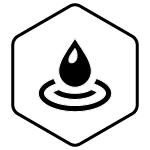 Water Cooling - Hot Environment Ready
The RD-M10 is able to operate in any environmental condition. The water-cooling loop keeps the whole system (motor, screw shank, reducer and feeding zone) at a constant temperature.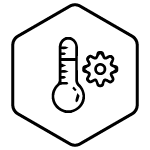 Tri-zone Heating Screw Control
The triple heat zone design helps to keep the polymer at a constant temperature. The feeding section receives cold pellets and generates more heat to melt them. Then, the compression zone stabilizes the polymer at a precise temperature ensuring the plastification process (all the solid pellets turn into a molten status). Finally, the metering heater ensures an even flow.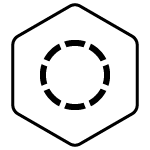 Multiple Nozzle Size
RD-M10 can be used with large nozzles from 1.00mm up to 5.00mm. They can also be customized.
High Throughput Light weight
RD-M10 can output up to 9.6 kg/h. It is our highest output solution in the light-weight category ( < 10kg ) and the fastest portable pellet extruder on the market.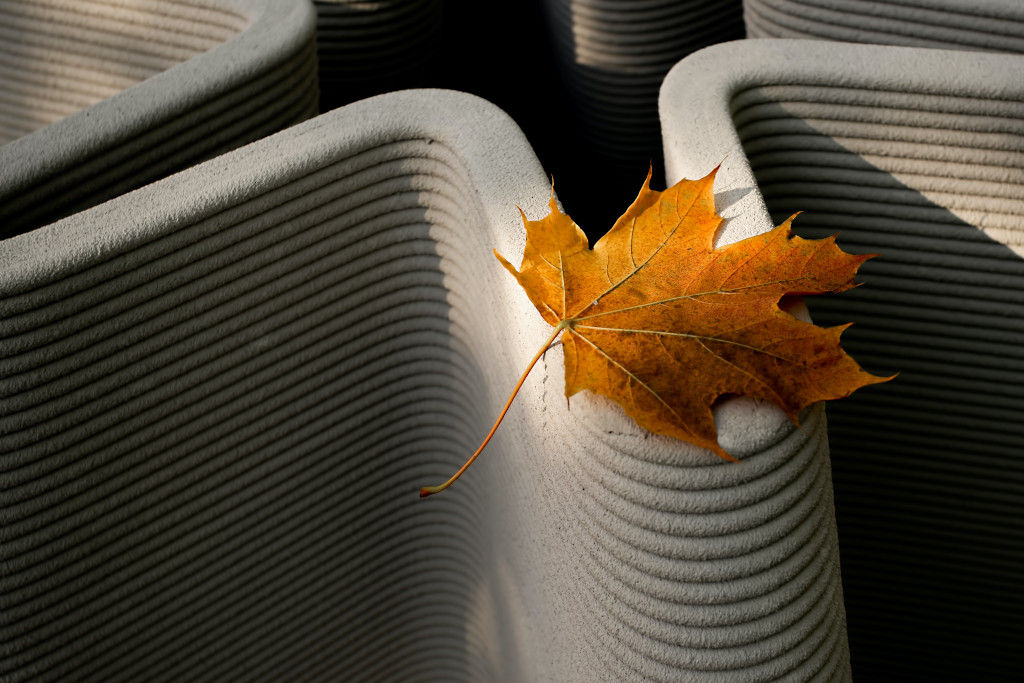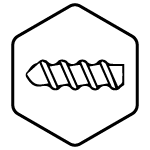 Customized Extrusion Screw
The bimetallic customized screw design is optimized for high-resolution 3D printing. Two tapered bearings, which support the screw, allow a low friction rotation, a bore centering of the screw in the barrel and can handle the whole high axial force required to extrude in high-speed and pressure conditions.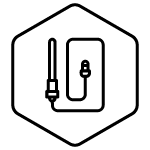 Melting Zone Sensor
The temperature sensors are placed only 0,5 mm away from the molten polymer. Readings are reliable and accurate.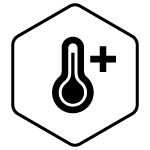 Precise Temperature Control
The three K-type thermocouple sensors are class 1, high precision sensors. The circuit has been designed to use the best resolution between 20°C and 500°C.
Powerful 1kW SERVO Motor
The powerful 1kW Geared SERVO MOTOR can handle high flow without any strain. To maximize RD-M10 extruder's compatibility, the motor driver can accept 0-10V signals as well as step and direction signals.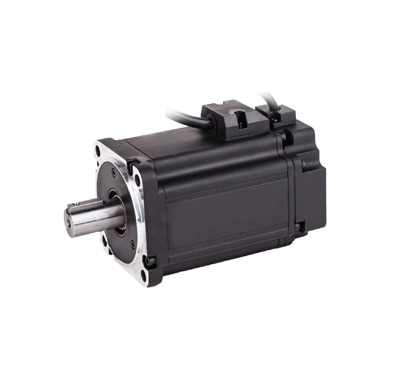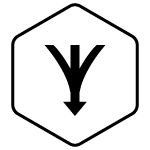 Breaker
The fast speed of RD-M10 is managed by a breaker. Like the faucet filter does with the water, the breaker aligns the output flow in order to avoid the spiral effect created by high-speed.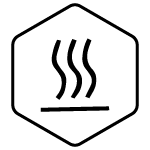 Uniform Heating
The spiral heaters wrap the whole heated barrel and ensure uniform temperature along the whole length end of the extruder.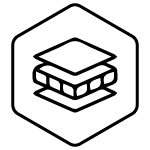 Insulation Blanket
A special insulation blanket is used to coat the Cylinder, in order to keep the heat inside and save the energy required to reach the temperature setpoints.
Automatic Feeding System
RD-M10 can come with an optional venturi feeding system which detects the pellets level and auto-charges the extruder. Pellets can be delivered from a bulk source or directly from a dryer.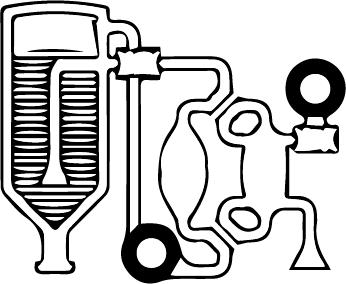 Dryer
This system is necessary to remove moisture and avoid faulty parts when printing hygroscopic compounds. RD-M10 can come with different dryer capacity: 12, 25 or 50 kg per hour.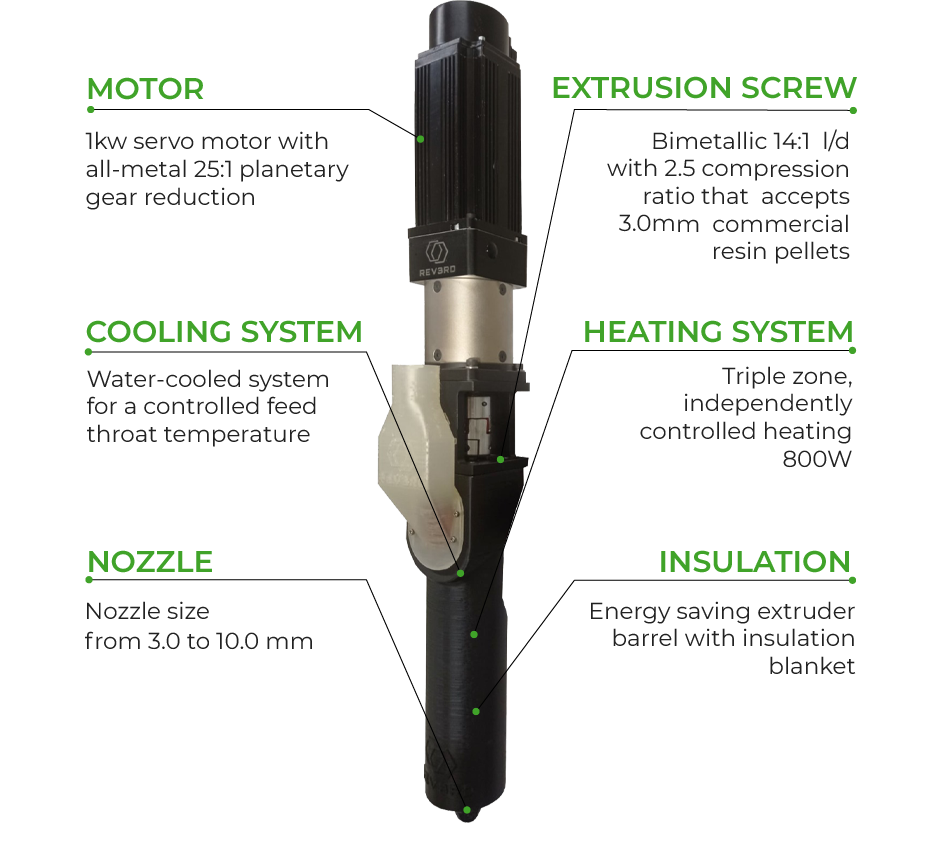 Throughtput percentage in light weight extruders category (until 10kg)

96%

96%

Energy saving with our insulation system

77%

77%
Technical Specifications
RD-M10
| | |
| --- | --- |
| PARAMETER | VALUE |
| Weight | ~9800 g |
| Screw diameter | 16 mm |
| Max temperature | 500 °C |
| Max environment temperature | 100 °C |
| Available nozzle sizes | from 1.0 to 5.0 mm |
| Max flow | 9.6 kg/h |
| Total lenght | 656.61 mm |
| Screw lenght | 230 mm |
| Heating power | 800 W |
| Compression ratio | 1:2.5 |
| Cooling | water cooled |
| Power servo motor | 1 kW |
| Extruder control | RPM, servo motor |
| RPM control | internal controllable by HMI or externally with 0-10V or step and dir signals |
| Planetary gearbox ratio | from 7 to 25 |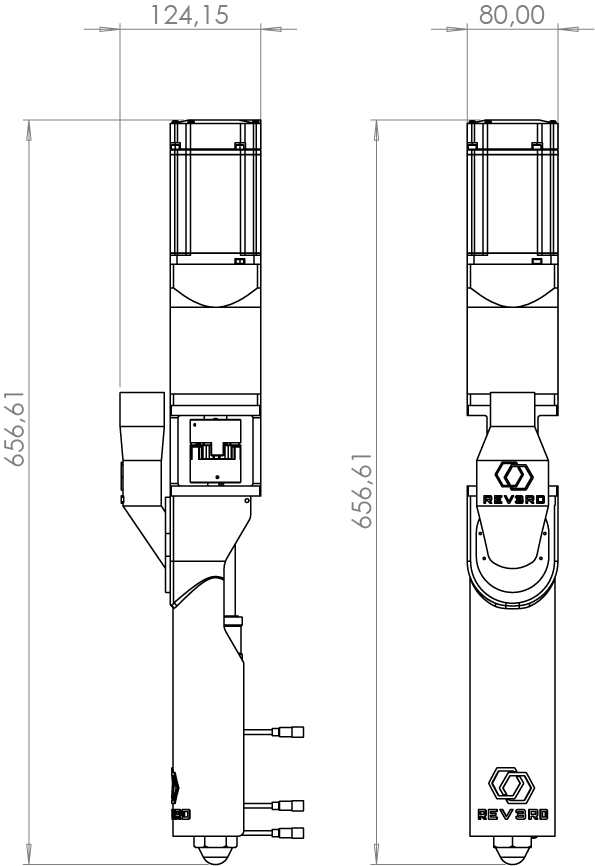 Our website is in development. We continuously add new info, products and works. Stay tuned!